Documents
Below are a variety of ads, articles and videos documenting the Saab 99 Turbo (and a few others thrown in for your enjoyment). Click on the images to view an enlargement. When available, there are also links to download a high resolution PDF so you can read the items in detail.

If you have any items you think should be added to this page, please send them to us.
Print Ads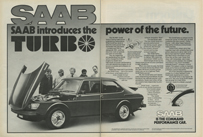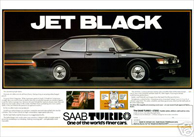 Articles

Saab Soundings, Volume 19
Racing for a Big Win (PDF: 605 kb)

Saab Soundings, Volume 19
Wolf in Sheep's Clothing (PDF: 398 kb)

Road Test
Saab Turbo (PDF: 775 kb)
Hello blower, bye-bye boredom. Car and Driver, October 1977 (part of the cover story: New Cars '78)
Note: the 1977 test car used this article is in our Registry:
1977 Test Fleet Saab #993

It was recently sold and hopefully we'll get an update soon of restoration progress.

Sweden 1978-1980 Saab 99 Turbo (PDF: 5.6MB)
More Current Saab 99 Turbo Articles
"Why I Want an Old Saab" - Edmunds Daily, July 5, 2007.
Other Saab Ads

Bored people build bad cars. Thats why we're doing away with the assembly line. (PDF: 2.3MB)

SAAB engineers don't take safety lightly. Don't you! (PDF: 2.3MB)
Videos
Swedish TV Ad for 1978 Saab 99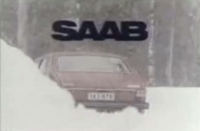 It's not a turbo but I thought it was worth sharing anyway.
http://www.saabhistory.com/2007/04/04/1978-saab-99-television-ad-finland
Information on Saab Parts and Accessories
For Sale and Wanted at Saabscene
Saab Auto Products at Auto Attire
Saab Accessories Online at Partsgeek
Saab Classifieds

FREE Saab Classifieds
Click here to find Saabs for sale, Saab parts, other Saab-related items or to place your ad for a Saab item you're selling.
In Memory of Billy Graham

Billy Graham
Rocklin, CA

Saab99Turbo.com is dedicated to Billy Graham, a young man who captured the passion of Saab owners. He certainly embodied our belief that SAABs are
Not for everyone. Essential to a few.
View Details »
Featured Car

Åke Olsson
Silverdalen,
View Details »
Most Recently Updated Listing

Caspar Hietbrink
Noordwijk,
View Details »
Saab 99 Turbo Posters

Celebrating 30 Years of Saab Turbo Poster
Free Download »
We also have the Saab99Turbo.com Poster:
Not for everyone. Essential to a few. featuring Billy Graham for sale.
Order Now »
News
- Classifieds now online!
- On the Road Section Added
- Member Stories.
Ads & Videos

Click here to explore some great vintage documentations of the 99 turbos.