Saab 99 Turbo Videos!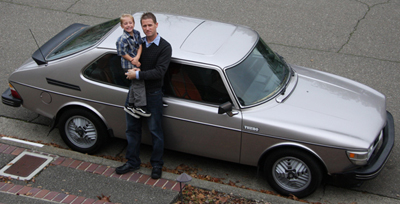 If you know of a Saab 99 Turbo or other pertinent video that should be on here, please contact us.
Black Saab 99 Turbo Featured in Human League's "Don't You Want Me, Baby?" Video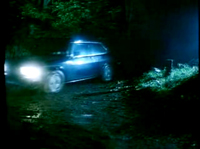 Okay, I grew up in the MTV generation and remember this video clearly from my first summer of hours watching MTV, I believe it was around 1982 or 83. Same time frame Flock of Seagulls, U2, and Devo were frequently on. Best discovery of that era was the Clash. It was a trip down memory lane when I ran across a site that showed the Black Saab 99 Turbo was featured in the video.

Saab 2010 TV Commercial
Here's a Saab TV commercial that is part of a campaign from 2010.
Saab 99 Turbo - Not for everyone. Essential to a few.
This is a video I (Kurt Hoffmann, Saab99Turbo.com Webmaster) produced myself featuring my kids and my 1978 Saab 99 Turbo. Starting in 2007, life circumstances began requiring a weekly 3-hour drive from Redding to Santa Rosa, California. On the upside is the incredible scenery of mountains, lakes and wine country of Northern Calfornia I get to enjoy every week and twisty roads that are perfect for the Saab 99 Turbo. I also wanted to capture the outings I enjoy in my Saabs with my 3 children, whiling away the hours hanging out in a beautiful spot, my oldest playing guitar. I was in bands throughout my 20s and the song is one I wrote and recorded in 1999. Shot on iPhone on Easter 2010 in Redding, Clearlake, Napa Valley, California. Editing by Devan.
Classic Saab 99 Turbo Video - Part 1
This is a great classic video on the Saab 99 Turbo.
Classic Saab 99 Turbo Video - Part 2
Part 2 of this is a great classic video on the Saab 99 Turbo.
The First Saab 99 Turbo
Video of the first Saab 99 Turbo that was shown at the Frankfurt Auto Show in 1977. Video was shot at the Saab Museum in Trollhatten featuring Jörgen Trued of the Saabs United Historic Rally Team.
Saab Classifieds

FREE Saab Classifieds
Click here to find Saabs for sale, Saab parts, other Saab-related items or to place your ad for a Saab item you're selling.
In Memory of Billy Graham

Billy Graham
Rocklin, CA

Saab99Turbo.com is dedicated to Billy Graham, a young man who captured the passion of Saab owners. He certainly embodied our belief that SAABs are
Not for everyone. Essential to a few.
View Details »
Featured Car

Åke Olsson
Silverdalen,
View Details »
Most Recently Updated Listing

Caspar Hietbrink
Noordwijk,
View Details »
Saab 99 Turbo Posters

Celebrating 30 Years of Saab Turbo Poster
Free Download »
We also have the Saab99Turbo.com Poster:
Not for everyone. Essential to a few. featuring Billy Graham for sale.
Order Now »
News
- Classifieds now online!
- On the Road Section Added
- Member Stories.
Ads & Videos

Click here to explore some great vintage documentations of the 99 turbos.